Atlantis Projects is committed to achieve the highest standards in Residential Renovations to satisfy customers.
Crafting Exceptional Living Spaces
At Atlantis Projects Ltd, we understand the profound impact a beautiful home can have on your happiness and well-being.
That's why we are committed to delivering excellence in every project we undertake.Whether you're seeking to revamp a couple of rooms or embark on a comprehensive property renovation, our extensive experience in revitalizing Vancouver homes enables us to guide you through the entire process.
We work in collaboration with estate agents and homeowners looking to sell or rent their properties, and we also partner with insurance companies to restore homes after incidents like floods or fires.
Our dedicated team of skilled professionals, including carpenters, joiners, plumbers, tilers, electricians, and decorators, is at your service to ensure your project is executed seamlessly from start to finish. They are backed by our committed team of customer service coordinators, project managers, and surveyors.

Atlantis Projects Ltd: Elevating Homes in the Heart of the City
At Atlantis Projects Ltd, we've proudly completed countless renovations and home improvements throughout Lower Mainland.

Our unwavering focus and determination revolve entirely around you, our valued client. Your satisfaction is our north star, driving us to create and transform spaces that are nothing short of spectacular.

Our services extend beyond full house renovations, encompassing house extensions and loft conversions, and extending to the installation of brand-new kitchens and bathrooms.

We're also well-equipped to handle smaller-scale projects such as painting & decorating, tiling, or plastering.

Choose Atlantis Projects Ltd for a transformation that goes beyond bricks and mortar, crafting living spaces that reflect your unique style and desires.

With your unique vision and our expertise, you can trust that your home renovation will not only meet but exceed your expectations, capturing your heart in the process.
Bathroom Residential Renovation Design Excellence
When it comes to designing your dream bathroom renovation, envisioning the perfect space is essential. That's why we advocate for the power of a scaled 3D CAD (Computer Assisted Design) model, ensuring every detail aligns with your vision.
At Atlantis Projects Ltd, we offer a complimentary consultation service, bringing our expertise right to your doorstep.
We meticulously measure and assess your existing bathroom, conduct a thorough feasibility study, and then craft a lifelike 3D scaled model. This model empowers you to explore an array of design possibilities, from fixtures, tiles, and flooring options to color schemes, sanitary ware, bathroom vanities, and accessories.
Following this, we provide you with a transparent, no-obligation quote for your bathroom renovation. Rest assured, there are no hidden costs; the price we quote is the price you pay.
Should you choose Atlantis Projects Ltd to transform your bathroom according to your design, you can trust that you're in capable hands.
We execute renovations with precision and uphold the highest standards, whether you desire a sleek, contemporary space or a timeless, nostalgic design. Additionally, all our bathroom renovation work comes with a minimum one-year guarantee.
At Atlantis Projects Ltd, we're dedicated to turning your bathroom renovation dreams into a beautifully realized reality.
Kitchen Renovation Services
The Heart of Home: Your Kitchen
Most of us can conjure up cherished memories of family and friends gathered in the kitchen. The timeless adage that the kitchen is the heart of the home still holds true.
Our kitchen memories are uniquely our own, and we're fortunate to live in a time where we have the opportunity to make our kitchens just as distinctive, tailored to the way our families function.
As the central hub of the home, kitchens endure significant wear and tear. While thoughtful selection of finishes and materials can enhance longevity, those of us inhabiting kitchens that have weathered a decade or two might find it's time for a makeover. Beyond functionality, practicality, and modern design, kitchens often convey the personality and style of a home, and these can evolve dramatically over time.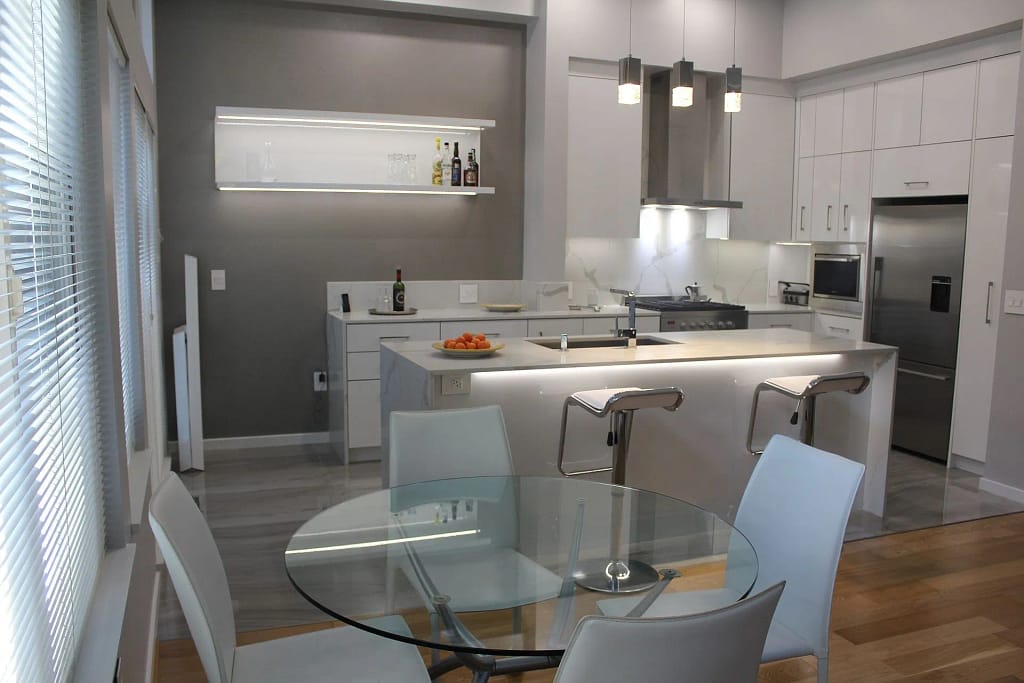 Kitchen design hinges on two primary elements:
Even on days when we're not rushing to prepare dinner or manage the morning chaos of packing school lunches, a well-conceived kitchen plan can make life stress-free.
Easy access to everything and a layout that allows seamless movement through the kitchen is an underestimated joy.
Thoughtful placement of the fridge, stove top, sink, and storage will not only make your new kitchen safer and more pleasant to work in but also more inviting to guests. Sharing tea and biscuits, or a glass of wine and a cheese platter at the kitchen counter while whipping up a gourmet meal becomes a simple pleasure.
Atlantis Projects is committed to implementing this simple formula to achieve the following goals:
• Prevent pollution and promote reuse and recycling;
• Reduce priority and toxic chemicals in products and waste;
• Conserve energy and materials and
• Pioneering the education of the construction industry, regarding stone and the environment.

Your Vision, Our Expertise: Crafting Your Dream Home
At Atlantis Projects, we are committed to collaborating closely with you to bring your dream home to life.
With our state-of-the-art 3D imaging technology, you'll have the opportunity to visualize your project before it's even built, ensuring your vision is realized to perfection.
Our unique partnerships with leading manufacturing companies and building suppliers grant us direct access to the latest innovations in building products and construction details.
This means that your project benefits from cutting-edge materials and techniques, ensuring a home that stands the test of time.

At Atlantis Projects our pride lies in delivering top-tier design and documentation services, ensuring every detail is meticulously planned and executed with precision.We eagerly anticipate the opportunity to work alongside you, transforming your dreams into a beautifully realized reality.
Common home renovation projects include:
"We understand the significance of a beautiful home, not just for you but for the world at large. Recognizing the profound impact it has on our happiness and well-being, we dedicate ourselves tirelessly to attain the highest standards."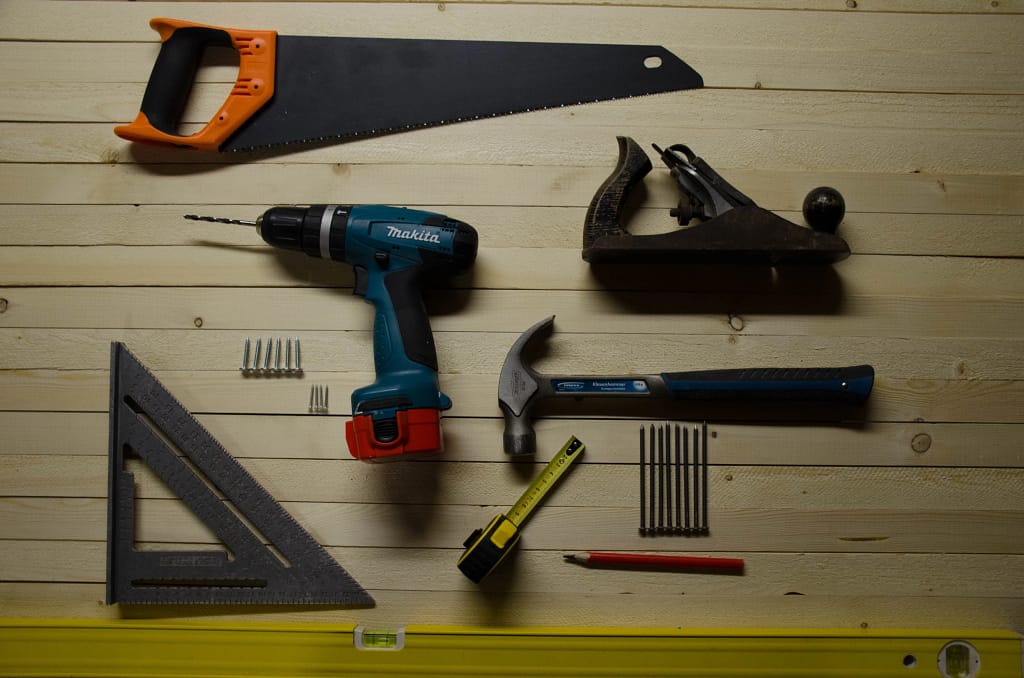 Creating a positive building experience.
Please Check our Residential Renovations Gallery!
Request an Initial Meeting
Contact us today to learn more about our services and how we can help bring your project to life.